23 juin 2013
7
23
/

06
/

juin
/

2013
12:16
How to Know if You are in Love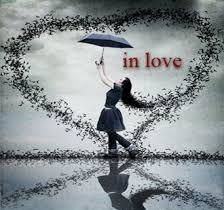 We all know the first signs of love: Intense interest in the other person; a quickening pulse when he or she enters the room; consuming thoughts about them when they are gone; desire for their approval; desire for union; and knowing that their love is valuable, special, and unique in your life.
But is that really love? Are those feelings you can trust, or that you can use to make a commitment to help guide you to stay when things get rocky.
You know it's not easy to tell the difference sometimes. Because when there is strong attraction and physical desire for another person, anything your head wants to tell you that might be negative, your heart can over power.
Choosing to find real and true love is important. You need a guide that will not lead you down the wrong path. Fortunately, that guide is mutual and deep respect for your partner. Love is ultimately about respect and what you give and receive from your partner and what he or she gives to you.
Love that is based upon respect will make you happy, strong, generous, good, and worthy. This kind of love gives you the self-esteem you need to take on the world and be your very best self. This love makes you calm and confident; not in turmoil, needy and desperate for constant affirmation from your partner.
With real love, you grow more confident, your tremulous heart beats faster — but out of pleasure, not anxiety. Your feelings will deepen and your desire to be cared for and take care of your partner will not be dependent upon a "good day" or get shaken by a series of bad ones.
The essential trust and respect is always present so that even under conditions of uncertainty, the recognition of respect for yourself and each other never falters.
Mutual respect is the core concept that is the important link between a profound connection between two people and that will start your love, help you stay in love, and grow your love over a lifetime.