9 septembre 2012
7
09
/

09
/

septembre
/

2012
19:26
What cause vaginal odor?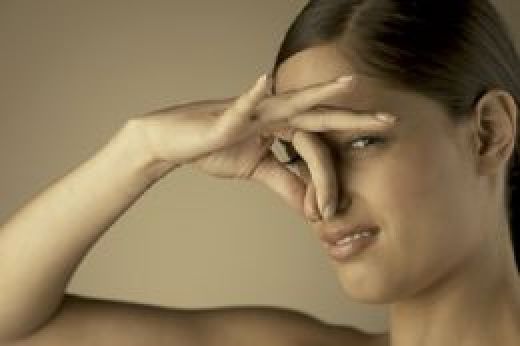 Poor Hygiene is one of factors contributing to the unpleasant odor in a girl's vagina.

Do you wash yourself after going to pee? Do you wash yourself after going to the toilet? If you don't, dam why are you even wondering about the bad smell in your vagina? You have to wash your vagina and your anal area every time after going to the toilet. Now washing your vagina doesn't mean you stick a bar of soap inside it and cleanse it out, NO! You must never wash the inside of your vagina because all that will do for you is kill the good bacteria in your vagina and leave the bad bacteria to grow and multiply. No matter who says what so ever lies about douching, please avoid it for your own benefit.

Just make sure to wash the outside surrounding areas of your vagina and bum to get rid of any dirt/bacteria which causes the bad odor. You can wash your anal area with soap but make sure it doesn't enter inside the vagina. The inside of our vagina already has its good bacteria which continuously cleanses it so there's no need for us to clean the inside of our vaginas.
The right way to wipe your vagina and anus after going to the toilet
You must always wipe your vaginal area from up to downwards after going for a pee. And if you`re about to wipe your bum area, you should always wipe it from where it is to backwards and never towards your vagina because you do not want the dirty peaces going into your vagina and damaging its happy environment.